Our splashpad is set to reopen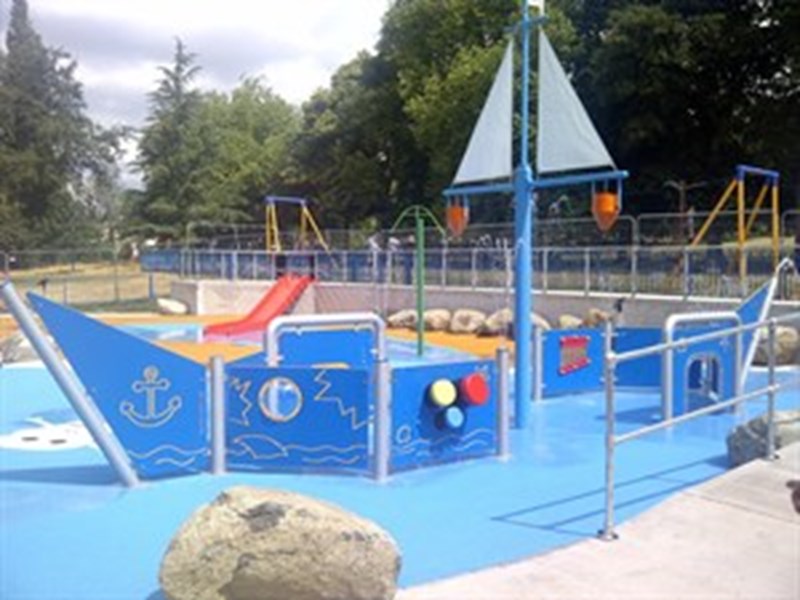 Rejoice as Wyre Forest District Council announces the popular splashpad in Brinton Park, Kidderminster will reopen on Thursday.
Following the reopening of the district's play areas on Saturday 18 July, the council is opening the gates to its splashpad on Thursday 23 July.
The council is asking all visitors to follow the Government's Coronavirus guidelines and has introduced extra measures to make sure people stay safe including two council officers being on site at all times.
Signs going up in the splashpad will ask visitors to abide by the following rules:
All children must be supervised by a responsible adult
Make sure you are social distancing
Please bring your own hand sanitiser and make sure your child uses it before and after using the splashpad
Do not consume food or drink in the splashpad
The splashpad will be limited to a maximum of 12 persons at any one time              
During busy sessions the splashpad will be limited to 20 minute sessions
The splashpad will be open daily from 11am to 4pm.
Wyre Forest District Council will not be reopening Northwood Lane paddling pool, Bewdley. The other paddling pools in the district are the responsibility of the town councils who will announce their plans shortly.
Leader of Wyre Forest District Council, Councillor Graham Ballinger said: "I'm delighted our splashpad in Brinton Park is reopening. With the easing of the lockdown, our parks team has worked tirelessly to make sure our splashpad and play areas are safe for visitors to return to.
"If you are planning to visit please make sure you follow the Government's Coronavirus guidelines, the rules we have put in place as well as taking home any litter to help us keep the district a safe, clean and green living environment."
In 1882 my great great grandfather John Brinton donated 32 acres of land in the town centre of Kidderminster in Worcestershire as a pleasure ground for the enjoyment of the town's residents.

Julian Brinton
Project team
The Hub
Green Street
Kidderminster
Worcestershire
DY10 1HA
Love the park?
Get involved
There's going to be lots to get involved with as the project goes on. Our community page outlines some of the different ways you can join us.